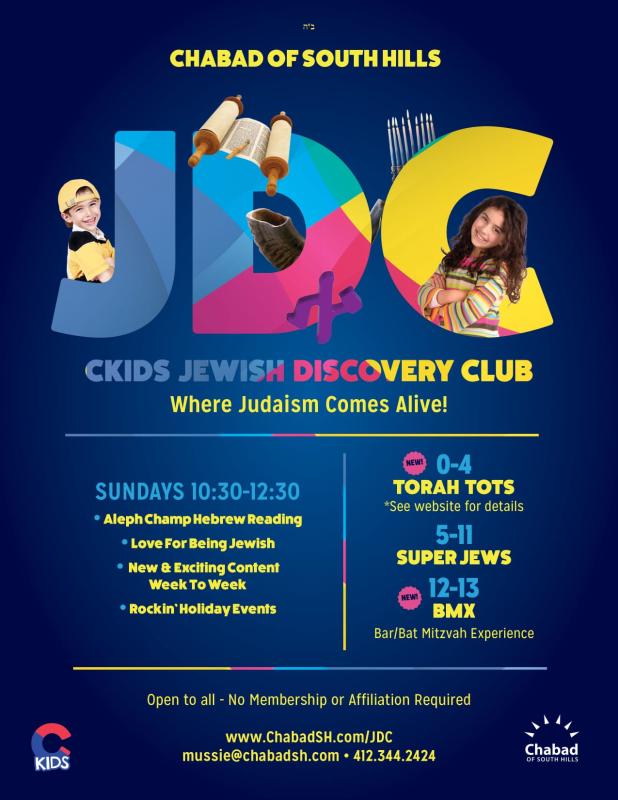 Have any questions about JDC? Click Here
BEGINS OCTOBER 15TH.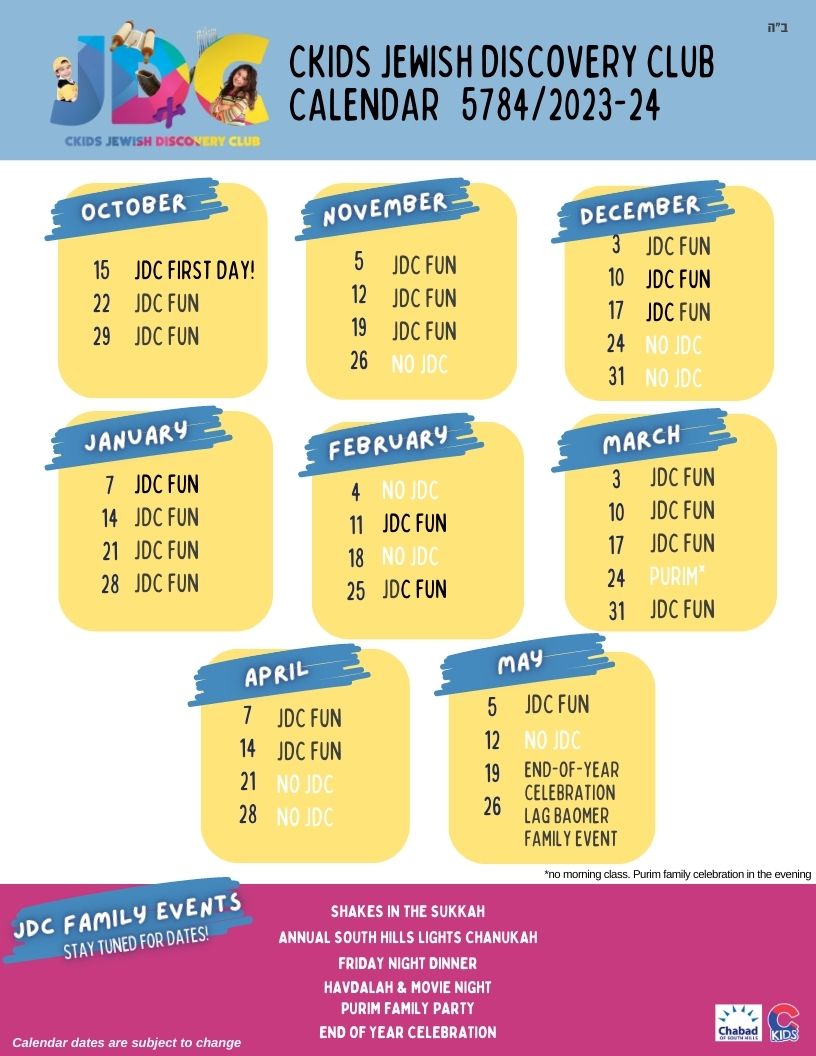 YEARLY FEE $600  EARLY BIRD DISCOUNT TO $450 THROUGH JULY 21ST 2023
PLEASE NOTE: NO CHILD WILL BE TURNED AWAY DUE TO LACK OF FUNDS. 
PLEASE EMAIL MUSSIE@CHABADSH.COM TO DISCUSS SCHOLARSHIP AND/OR PAYMENT PLANS.
New this year! Torah Tots Ages 0-2 & 3-4
0-2: A chance for your little ones to get in on the fun, accompanied by someone special to them! (parent, grandparent etc.)
Multiple weekly sessions throughout the year. Dates & rates to be posted shortly.
3-4: Drop off 10:30-12:30 weekly beginning October 15th! Calendar will be posted shortly. If you have a 3yr old, you can choose to join the mommy & me or the drop-off option, whichever is a better fit for your family!
"The JDC team did a fantastic job keeping kids engaged & excited about Jewish education! Our kids came home every time excited to tell us all about what they've learned. I couldn't believe how fast they learned to read Hebrew!" - Udi Hershkovich
"Excellent program & dedicated teachers. My kids had lots of fun and learned a lot in a short time."- Sivan Hak
"My kid is very prize motivated and he LOVED the Torah Tokens!"- Anonymous Parent