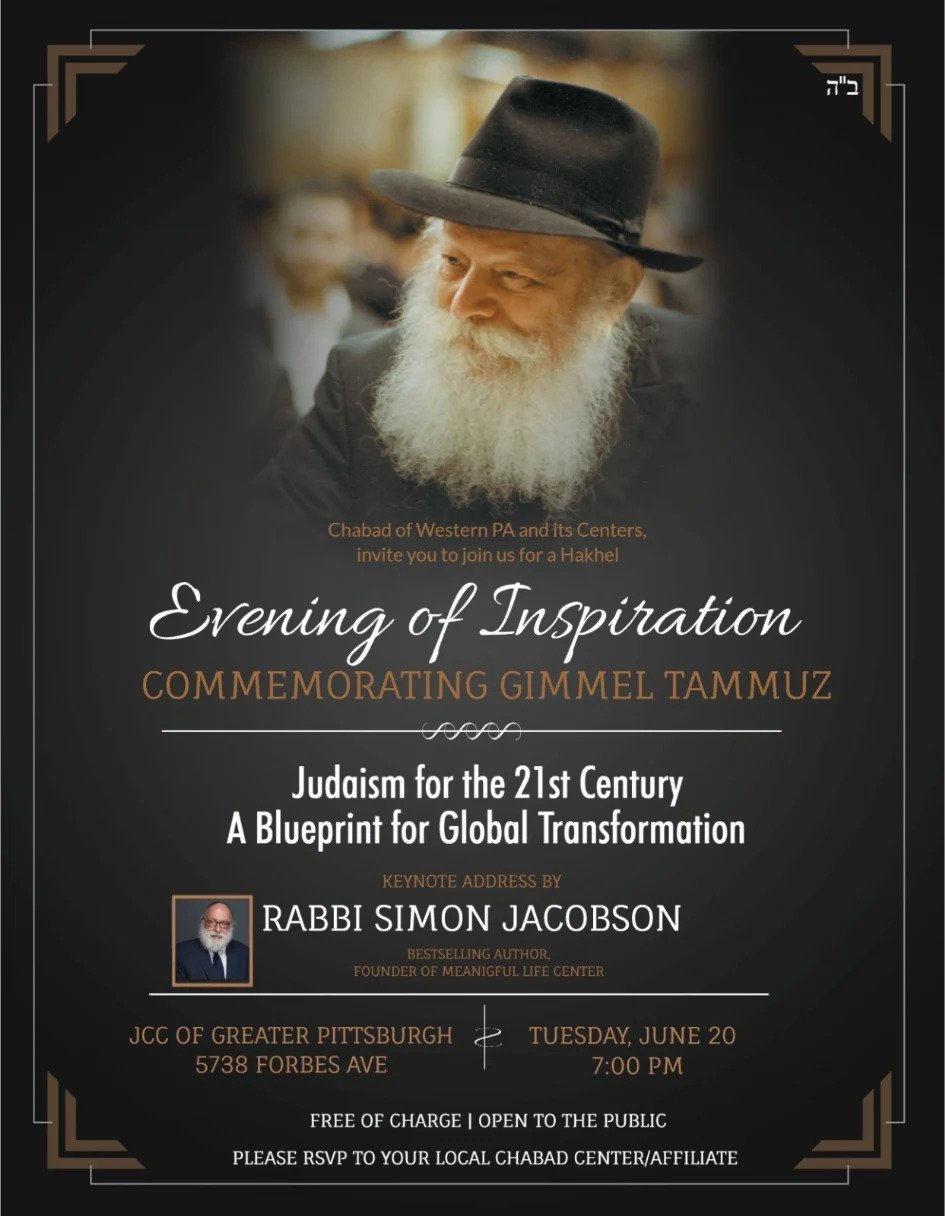 Chabad of of the Saouth Hills and our partners at Chabad of Western PA
and its affiliates are hosting this incredible evening of inspiration.
Marking the 29th Yahrtzeit of the Rebbe O.B.M.
Keynote address:
Judaism for the 21st Century
A Blueprint for Global Transformation
By Rabbi Simon Jacobson Bestselling author
and founder of The Meaningful Life Center
This event is FREE of charge and open to the whole community!
When
June 20th, 2023 7:00 PM
Sponsorship
Optional sponsor
$54
$180
$250
$360
$500
$1000
Other
$0.00